Being located at only 800m from Predeal railway station, on the road that connects "Trei Brazi" to Predeal, at 50m from the main road DN1, Hotel Orizont complex represents the ideal place for tourists that are interested in exploring the wonderful mountain surroundings – Cabana Susai, Clabucet, Garbova, Piatra Mare. There is only short trip to Peles Castle in Sinaia and Bran Castle for those who are eager to explore the vicinities.
Hotel Orizont returns to your attention with a new look up to the excellent tradition on Romanian market. The Hotel features 139 4 star rooms, a modern Spa, Orizont Forum Conference Center, Orizont Restaurant with international cuisine, Miorita Restaurant with traditional Romanian Cuisine together with a Winery and one bar with a distinguished architecture.
Address
:
Strada Trei Brazi, nr. 6, 505300 Predeal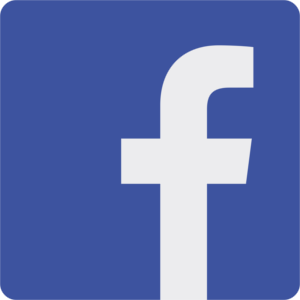 There are extra beds for kids available on request, and the meals could be served in the Hotel Restaurant with International Cuisine. The hotel features one bar and a Conference Center for business events and social activities.
The accommodation conditions and high level quality services are only two of the main features of Hotel Orizont. Our guests could also enjoy free access to our indoor swimming pool, fitness and Spa center with 3 types of sauna and jacuzzi, one ice room for complex beauty treatments and free parking for all your time in Predeal.
Rooms
Budget Room with balcony | Standard Room with panoramic view | Standard Room with balcony | King Bed Executive Room | Junior Suite with Balcony | Executive Apartment
Total indulgence! All the rooms provide a 4 star comfort. The hotel offers 139 rooms structured as follows: 18 Budget Rooms with balcony, 85 Standard Rooms without balcony, 11 Standard Rooms with balcony, 18 King Bed Executive Rooms, 4 Junior Suites with balcony, 3 Executive Apartments.
Spa
An oasis of tranquility that combines the relaxation with refreshment, Spa Orizont welcomes you with an indoor swimming pool, jacuzzi, gym, sauna and massage.
Here you will find an indoor pool, a special jacuzzi area, a wet sauna with aromatherapy, a dry sauna and an infrared sauna, along with lots and lots of ice! The largest SPA center in Prahova Valley awaits you with a multitude of areas where you can relax during your stay at Hotel Orizont.
Restaurant
Restaurant Orizont | Restaurant Miorita
Good taste, spices and a special atmosphere are part of Restaurant Orizont, the ideal place for an unforgettable dinner. Exquisite international cuisine and good music – the ideal recipe for a successful restaurant. More than that, the new restaurant Miorita and Winery – with Romanian traditional food and wine – completes our offer.
The last orders are taken to the kitchen until:
– 09:00 PM Monday to Friday
– 10:00 PM on Saturday and Sunday
Our UIR database: You can also visit and explore this nearby ...