Wolkendorf Bio Hotel Spa & Conference
Whether you are looking for an extended holiday or just a wellness weekend, you will find exactly what you are looking for here at the Wolkendorf Bio Hotel Spa & Conference. The organic and wellness hotel is located on the outskirts of Vulcan (German: Wolkendorf) in the district of Brasov, surrounded by beautiful nature.
The organic and wellness hotel has set itself the task of using resources sustainably in order to protect the environment. All offers and services have been put together especially for you according to organic values and principles.
Address
:
Strada Helesteului, Comuna Vulcan, Brașov România 507270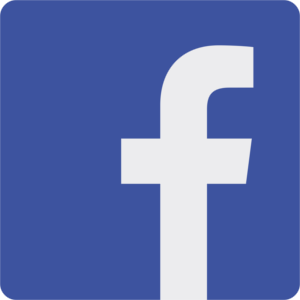 Rooms
In the Wolkendorf Bio Hotel Spa & Conference there are double rooms in the Standard, Superior and Deluxe categories available. All rooms are bright and friendly designed with traditional Romanian details. Rooms are furnished with cable flat screen televisions, refrigerators, desks, seating, and private bathrooms with complimentary toiletries.
Restaurant
Taste and tradition in every season
In the Wolkendorf Bio Hotel Spa & Conference, the organic principles of the house are of course also implemented in the kitchen. The traditional Romanian and international dishes change with the seasons and are adapted to the regionally available products.
The restaurant is supplied with high quality, locally sourced organic ingredients to ensure only the finest food is prepared for you. The Romanian wines on the selected wine list are specially matched to the dishes and round off every menu perfectly.
Spa & Wellness
A spa surrounded by nature
The Wolkendorf Biohotel Spa & Conference is definitely the right place to relax from the hustle and bustle of everyday life. It is absolutely necessary to take care of yourself first, to give yourself the opportunity to strengthen positive energies by completely relaxing both mind and body.
The Wolkendorf Spa is certainly one of the highlights of the hotel. Sit back and relax with one of the massages, aromatherapy treatments or a soothing bath on offer.
Outdoor activities
At the Wolkendorf Bio Hotel Spa & Conference there are not only a variety of ways to relax, but also to enjoy nature. The wonderful location in the Carpathian Mountains and in the historic region of Burzenland (Țara Bârsei) invites you to combine your vacation with numerous outdoor activities. Whether hiking, cycling, climbing, paragliding, horseback riding, carriage rides, fishing, skiing and snowboarding, there is something for everyone. Many attractions such as the Transfagarascher High Road (Transfăgărășan), the Zărnești Wolf and Adventure Park, the Râșnov Fortress, the Bran and Peleș Castles and the beautiful and historic city of Brașov (Kronstadt) are in the immediate vicinity and are ideal for day trips.
Our UIR database: You can also visit and explore this nearby ...